Running Tracker Pro - Android Source Code
Running Tracker Pro - Android Source Code
Track your pace, measure workout distance, count burned calories
Running Tracker Pro - Android Source Code
Track your pace, measure workout distance, count burned calories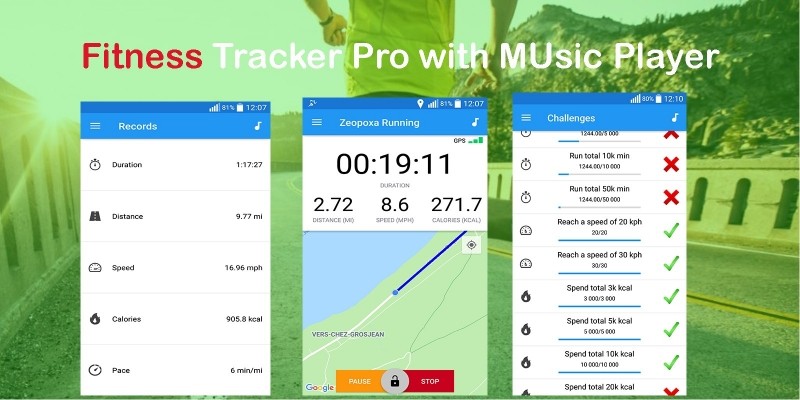 Overview
Track your pace, measure workout distance, count burned calories, crush training goals . Stay on track, no matter where you are, on the trail or streets. Whatever your goal, be it to lose weight, shape and tone, build strength, get faster or improve endurance or just jogging or running, this fitness app will help you achieve your goals faster. With this app, you can track all of your workouts using GPS, check your stats, and reach your goals. Longer distances covered equals more calories burned, too! 
Demo Apk  -  Running Tracker Pro with Music player 
Features
 Map workouts in real-time with GPS & monitor exercise progress.
Calculate route distance, duration, speed and calorie burn for your running and jogging activity - in high accuracy and real time
No locked features, all features are 100% FREE. You can use all features without having to pay for them.
See your time, distance, calories burned, average speed, max speed, average pace, elevation gain, graphs with speed and elevation and map with route you run, in the workout summary
Keep track of your personal records.
Calculate your BMI with built in BMI Calculator
Requirements
Android Studio
AdMob Account 
Play Store Account
Instructions
Unzip Project File 
Open Project File On Android Studio
Run Project
Open README files for instructions 
Change UI Design Colors, App Logo And Splash Screen Image For Reskin.