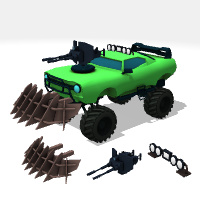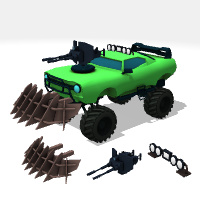 Update The Car - Buildbox Template
Update The Car - Buildbox Template
SHOP CAR SYSTEM (CHARACTER )BUILDBOX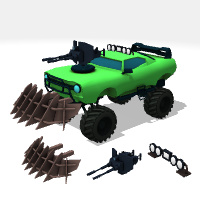 Update The Car - Buildbox Template
SHOP CAR SYSTEM (CHARACTER )BUILDBOX
Overview
- In this project you will see an example of how to update your character!
- Copy and paste in your projects!
- You can use objects!
Features
-Project created with Buildbox 3.3.3! Updated to 3.3.5
-This project is created from 3 worlds, it can be one,
 you can include as many worlds as you want!
Complete template
-Buildbox objects
-Does not include documentation. just what you see in the video, it's very easy to use. For misunderstandings, contact me
Requirements
-For this project you need Buildbox 3.3.5
-Copy the nodes and insert it in your project, take the example from this project!
-Very easy to modify!
Instructions
-Improve the car.
-Replace all objects with your own map, you can change the whole game,
you can add levels
Contact:
For any misunderstanding send a message to the e-mail address: [email protected]