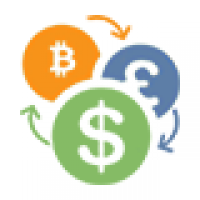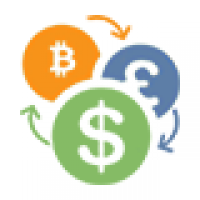 Nersoft Currency Converter For WordPress
Nersoft Currency Converter For WordPress
The best currency exchange script in 2020 you can find. Get easier today currency rate, dollar exchange rate, euro converter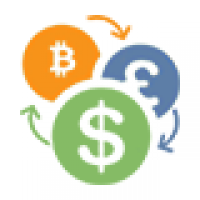 Nersoft Currency Converter For WordPress
The best currency exchange script in 2020 you can find. Get easier today currency rate, dollar ex...
×
This item is temporarily not available for sale
Overview
Nersoft Currency Converter for Wordpress, The best currency exchange script in 2020 you can find. Get easier today currency rate, dollar exchange rate, euro converter, Bitcoin currency converter, And over +160 Currencies.
Nersoft Currency Converter comes with more than one style, development, and support. It's the best choice for the best price.
Nersoft Currency Converter for Wordpress
There's about 100 Million search process for keywords related to the currency converting every single month, dollar exchange rate, euro converter, currency exchange... etc. People are daily searching for converting currencies and making transfers. With Nersoft currency converter, you can start your currency exchange website now and gain more money through ads or gain traffic.
Our currency converter is SEO optimized and ready to be uploaded in minutes, No coding knowledge needed, Well documented and easy to set up, Install, and run. What are you waiting for? get your license from your currency exchange website script, no need to type code, no need to establish a database. And less effort.
Currency Exchange Top Features
We worked to make the script more than expectations and built a better experience than any other currency exchange products or websites.
Supports Decimal fractions.
Input Validation.
Currency search.
Quick exchange from/to currencies.
Fast exchange process and requests.
our currency exchange script Key Features
Flexible and easy.
Attractive design.
Two designs included.
Responsive and mobile friendly.
Quick Installation process.
SEO Optimized.
Supporting over +160 worldwide currency.
No Database needed.
No API keys needed.
Live currency updates.
Compatible with all browsers.
Compatible with all devices.
Our currency exchange script Key Features.
Over +160 Supported currency
AED: U.A.E. Dirham
ANG: Netherland Antilles Guilder
ARS: Argentine Peso
AUD: Australian Dollar
GBP British pounds
BGN: Bulgarian levs
BHD: Bahraini Dinar
BND: Brunei Dollar
BRL: Brazil Real
BWP: Botswana Pula
CAD: Canadian Dollar
CHF: Swiss Franc
CLP: Chilean Peso
CNY: China Renminbi
COP: Colombian Peso
CRC: Costa Rica Colon
CZK: Czech Koruna
DKK: Danish Krone
DOP: Dominican Republic
DZD: Algerian Dinar
EEK: Estonian Kroon
EGP: Egyptian Pound
EUR: European Euro
FJD: Fiji Dollar
GBP: British Pound
HKD: Hong Kong Dollar
HNL: Honduras Lempira
HRK: Croatian Kuna
HUF: Hungarian Forint
IDR: Indonesian Rupiah
ILS: Israeli Shekel
INR: Indian Rupee
ISK: Iceland Krona
JMD: Jamaica Dollar
JOD: Jordanian Dinar
JPY: Japanese Yen
KES: Kenyan Shilling
KRW: South Korean Won
KWD: Kuwaiti Dinar
KYD: Cayman Islands
KZT: Kazakhstan Tenge
LBP: Lebanese Pound
LKR: Sri Lankan Rupee
LTL: Lithuanian Lit
LVL: Latvian Lat
MAD: Moroccan Dirham
MDL: Moldova Lei
MUR: Mauritius Rupee
MXN: Mexican pesos
MYR: Malaysian Ringgit
NGN: Nigeria Naira
NOK: Norwegian Krone
NZD: New Zealand Dollar
OMR: Omani Rial
PEN: Peruvian New Sol
PGK: Papua New Guinea Kina
PHP: Philippines Peso
PKR: Pakistani Rupee
PLN: Polish zloty
PYG: Paraguay Guarani
QAR: Qatari Riyal
RON: Romanian leu
RUB: Russian Ruble
SAR: Saudi Riyal
SCR: Seychelles Rupee
SEK: Swedish Krona
SGD: Singapore Dollar
SKK: Slovakia Koruna
SLL: Sierra Leone Leone
SVC: El Salvador Colon
THB: Thai Baht
TND: Tunisian Dinar
TRY: Turkish liras
TTD: Trinidad/tobago Dollar
TWD: Taiwan Dollar
TZS: Tanzanian Shilling
UAH: Ukraine Hryvna
UGX: Ugandan Shilling
USD: United States Dollar
UZS: Uzbekistan Sum
VEB: Venezuelan Bolivar
VND: Vietnam Dong
YER: Yemeni Rial
ZAR: South African Rand
ZMK: Zambian Kwacha
And more...
Today Currency Rate
Auto-updated Currency rates, Daily currency rates API easy and fast, Creating small requests from/to your server to get updated information. Dollar exchange rate updated, euro change rate updated, And more...
Technologies
This application was built with ( HTML5, JavaScript, CSS3, PHP ) with no database or no need to, It's responsive and easy to use with modern two designs included.
Demos: