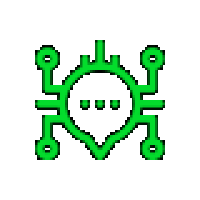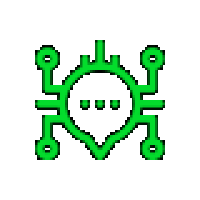 GPT AI - Image and Text Generation Flutter App
GPT AI - Image and Text Generation Flutter App
GPT-AI is the revolutionary new chatting app that combines the power of artificial intelligence with the convenience of messaging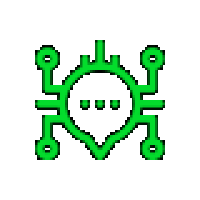 GPT AI - Image and Text Generation Flutter App
GPT-AI is the revolutionary new chatting app that combines the power of artificial intelligence w...
Overview
GPT-AI is the revolutionary new chatting app that combines the power of artificial intelligence with the convenience of messaging. With ChatGPT, you can have intelligent conversations with your friends and family that go beyond the limits of small talk. The GPT-AI app uses a cutting-edge AI technology called Chat GPT (Generative Pre-trained Transformer) to understand natural language and context while having a conversation.
With GPT Chat natural language processing and deep learning, it is able to understand your questions and provide accurate answers. It can also suggest related topics and provide additional information. Our tool is an easy-to-use and intuitive GPT chatbot that can help you get the answers you need quickly and efficiently.
The app uses state-of-the-art GPT technology to understand your questions and provide accurate, relevant answers. It's fast, efficient, and easy to use, making it the perfect companion for anyone who wants quick access to information and support. Plus, with its user-friendly interface and intuitive design, you'll be able to start chatting with our chatbot in no time.
- Customization options: GPT-AI can be customized to match the tone and style of your brand, ensuring a consistent and professional user experience.
- Multilingual support: GPT-AI supports multiple languages, making it an ideal choice for businesses with a global audience.
- Enhanced customer service: GPT-AI can handle common customer service inquiries, freeing up your team to focus on more complex issues.
- Q&A: Answer questions based on existing knowledge.
- Grammar correction: Corrects sentences into standard English.
- Summarize for a 2nd grader: Translates difficult text into simpler concepts.
- Natural language to OpenAI API: Create code to call to the OpenAI API using a natural language instruction.
- English to other languages: Translates English text into French, Spanish and Japanese.
- Text to command: Translate text into programmatic commands.
- Natural language to Stripe API: Create code to call the Stripe API using natural language.
- JavaScript helper chatbot: This is a message-style chatbot that can answer questions about using JavaScript. It uses a few examples to get the conversation started.
- GPT-AI for Android supports multiple languages: Chat GPT can understand and respond to your native language.
- Share your GPT-AI conversations: Easily share your Chat GPT OpenAI chat conversations as long screenshots or text on your favorite social platform.
- Personalized responses: GPT-AI can learn about your interests and preferences over time and provide more personalized responses to your queries.
- Multiple chatbot personalities: Ask the Chat GPT bot to respond with different personalities, each with their own unique tone and style of conversation.
- Artificial intelligence games: Play a variety of games with ChatGPT, like trivia and word games, and see how well you can outsmart the OpenAI Chat GPT bot.
This application is unoffical. Provides Chat Gpt 3 experience on mobile.