The Four Math Game iOS Source Code
The Four is a game about four basic arithmetical operations. Addition, subtraction, multiplication and division have been never th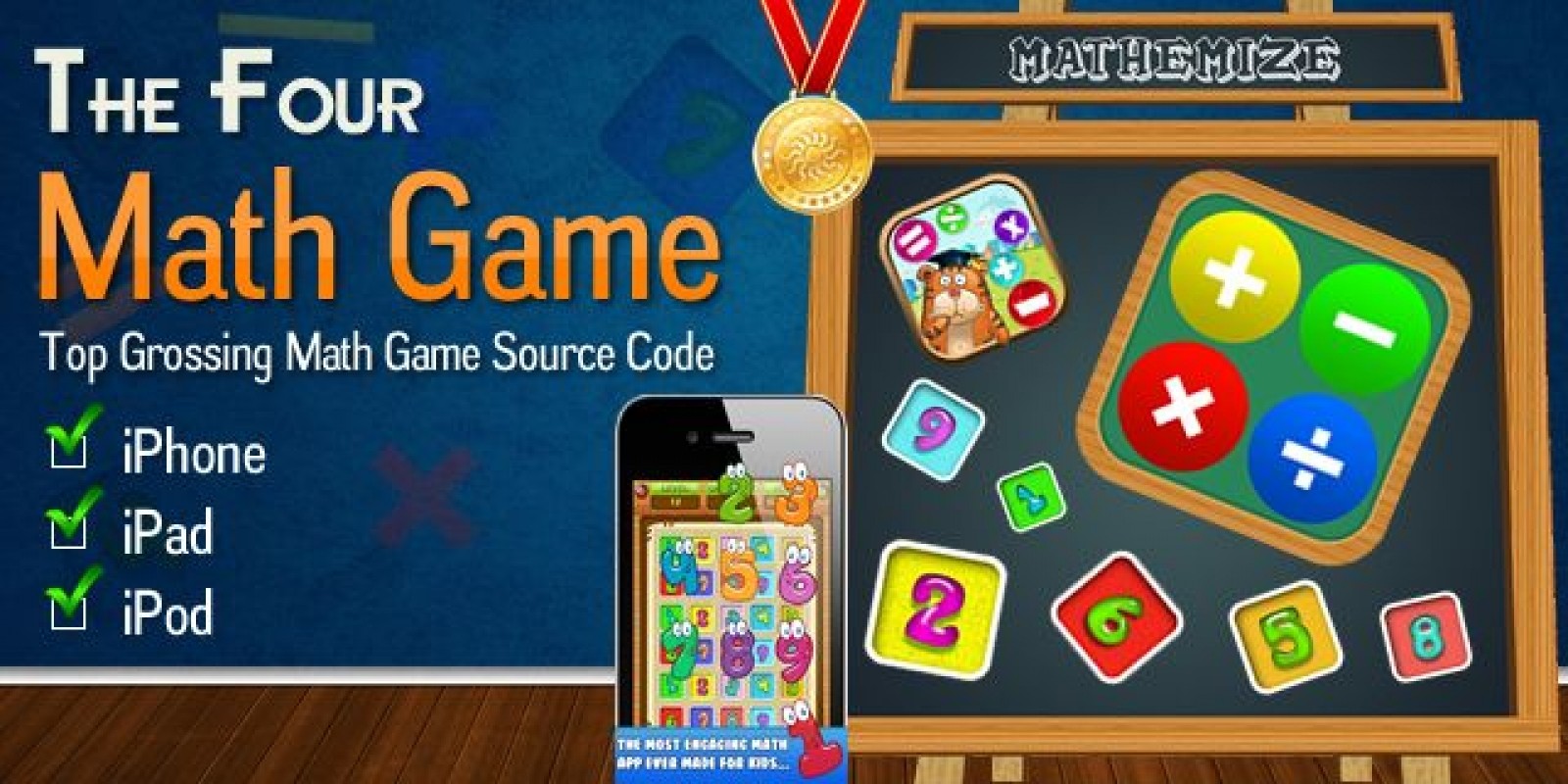 Overview
Description
The Four Math App a Top Selling Arithmetical Game/App on App Store. 
The Four is a game about four basic arithmetical operations. Addition, subtraction, multiplication and division have been never that fun. It is simple but fun, which is perfect for improving math skills while challenging highest score.
This is code of "The Four" Top Selling iOS Math App, you can reskin in hours and can publish your own top selling math app.
Features
https://itunes.apple.com/gb/app/mathemize-math-is-...
it doesn't matter whether you're a child or an adult, as you are exposed to equation after equation, test your ability to add, subtract, multiply and divide – and speed against the clock! (Note: Do NOT use a calculator! That's cheating!)
Chartboost Integrated 
Playhaven Integrated
Applovin Integrated
Facebook Sharing 
Add, Multiply, Minus, Divide, Equations 
Very addicting Fun game 
Kids love this game 
Included
Included one (full source code etc.)
Included Reskin Documentation Guide Complete 
Full license 
Instructions
Please replace "resources" folder with your own resources folder. Resources folder contains assets (art).
Complete reskin guide is attached.