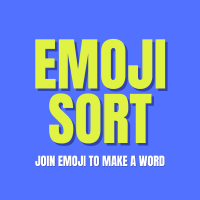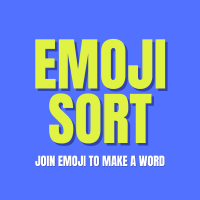 Emoji Sort Picture Puzzle Game Buildbox Template
Emoji Sort Picture Puzzle Game Buildbox Template
Emoji Sort: The addictive puzzle game for iOS and Android! Sort emoji characters into word for a fun brain-teasing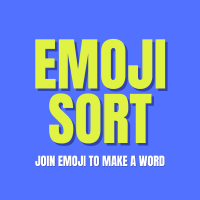 Emoji Sort Picture Puzzle Game Buildbox Template
Emoji Sort: The addictive puzzle game for iOS and Android! Sort emoji characters into word for a ...
Overview
Introducing Emoji Sort - our brand new, exciting puzzle game available on iOS and Android! Your objective in this game is to categorize a group of emoji characters into their respective categories, giving your pattern recognition and logic skills a fun and challenging workout.
With its lively and captivating interface, Emoji Sort is easy to learn but hard to resist. Regardless of whether you're seeking a quick mental workout or a more demanding puzzle, this game has something for everyone.
As you advance through the stages, you'll encounter more intricate combinations of emoji, necessitating creative thinking to determine the correct categories. Every round is a unique and thrilling challenge, with thousands of potential combinations to keep you engaged.
Featuring stunning graphics and enjoyable gameplay, Emoji Sort is a visual and auditory treat that will keep you entertained for hours. So whether you're an avid puzzle enthusiast or just looking for a fun way to pass the time, download Emoji Sort today and start categorizing those emoji!
Features
What's This Product About ?
This is a complete game template that will help you to make picture puzzle game or any games that you desired using the nodes present within don't have to build from scratch nor break your head figuring it out. This product contains source code i.e. bbdoc made with Buildbox 3d that will ease your time to make a picture puzzle game from scratch.
What's Inside ?
You will get a complete source code (bbdoc) with documentation that will guide you to understand about this game template.
Requirements
An Active Buildbox 3 Paid Subscription with latest version 
Xcode
Android Studio
Instructions
Tap the letters in the box below.
Fill the spaces on the left and right to complete a word.
Advance to the next level.