Stick Hero Latest Version - iOS Source Code
Stick Hero is the latest hit on the App Store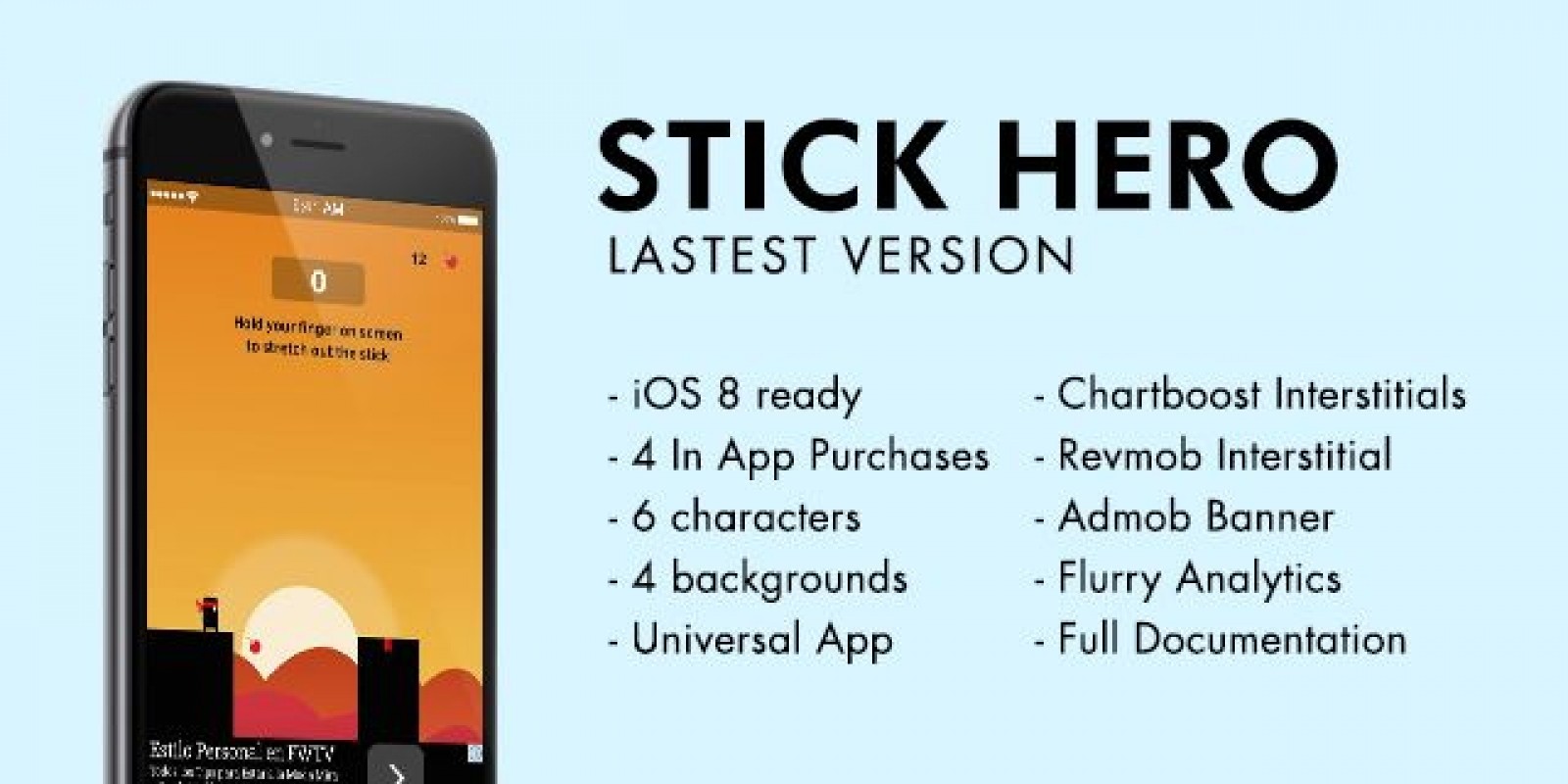 Overview
Description
Why don't you start making money today? 
Did I said that out loud?
Stick Hero is the lastest hit on the App Store and we are happy to announce that we have been working extremely hard in order to give you the best reskinning experience ever. This is the lastest version of the app and we have included the best Ad-Networks and many In App Purchases so you can keep the revenue coming in.  This app was designed after an exceptionally popular game play that has had multiple successes in the app store and we developed this app because we wanted it to be the easiest source code available to reskin.
This source code has all the ingredients that are required to make it successful!
Features
Universal App
Game Center Inegration
4 In App Purchases
6 characters
4 backgrounds
Chartboost Interstitials
Revmob Interstitial 
Admob Banner
Flurry Analytics
Google Analytics
Cherries included (lastest version)
Full Documentation on all the changes required in the app
Easy to outsource
Optimized for iOS8
Rate button
Easy to re-theme
Included
.h files
.m files
Documentation
Requirements
Xcode
You must change all images and sounds
Instructions
A dedicated section is included in Documentation. You should follow the next steps:
Change PNG files
Update the required keys: ad networks, flurry analytics, google analytics, coins purchases, basic texts and theme colours
Update sound effects and background music. 
Optimized for iOS 8!