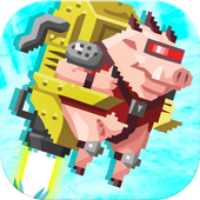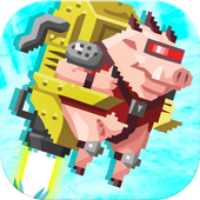 Jetpack Piggy Buildbox Template
Jetpack Piggy Buildbox Template
Jetpack Piggy (BBDOC + Android Studio + Eclipse + Xcode)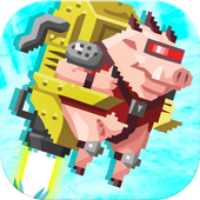 Jetpack Piggy Buildbox Template
Jetpack Piggy (BBDOC + Android Studio + Eclipse + Xcode)
Overview
Jetpack Piggy is a jetpack game where you need to touch the screen to fly and avoid colliding with vehicles and voltage strikes, while collecting as many coins as you can!
Features
asy to reskin.
Universal Project, Optimized for All devices.
Easy to implement Ads like Admob, Chartboost etc.
All basic UI buttons and Features.
Xcode 9+ Compatible.
Requirements
For Android – You will need Android Studio.
For iOS – You will need macOS with Xcode 9+
You will require a Buildbox Software.
Buildbox 2.3.6 Required.
Files included : Xcode project & Android studio project
Instructions
 documentation inside the project