Video Editor - Android Source Code
Video Editor help you fast and easy to edit, cut video , Extract image , Remove audio , compress Video , Slow motion , Trim Lapes





Average rating of

1

based on

1

votes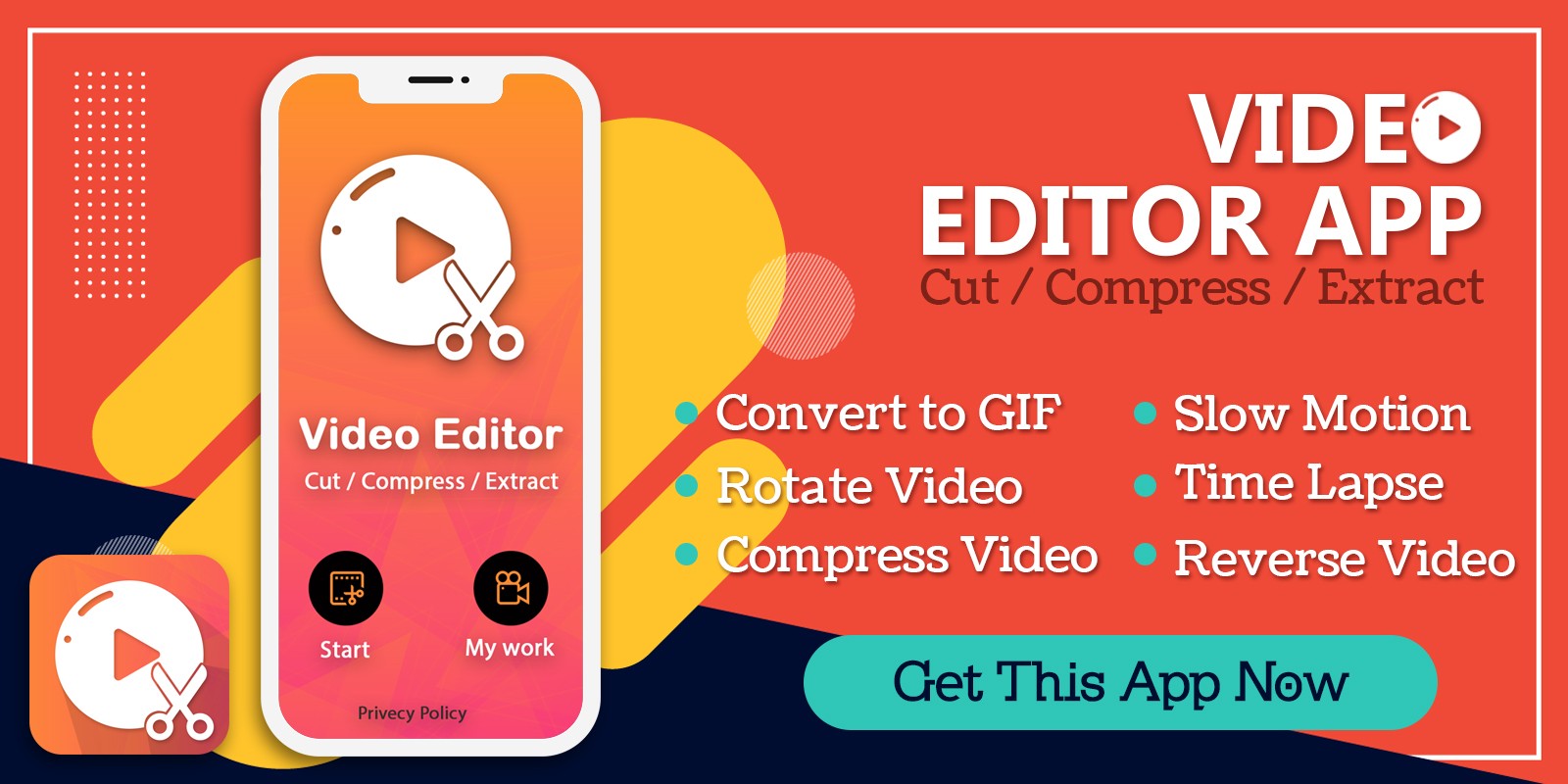 Overview
Video editor, Cut, Compress, Extract, Audio, ConverterVideo Editor help you fast and
easy to edit, cut video , Extract image , Remove audio , compress Video , Slow motion ,
Trim Lapes , Covert GIF , Rotate VideoYou have many Videos and you want to edit it with
smart phone, Video Editor will help you do that thing.
Video Editor bring excellent video editing experience to you on smart phone.
Features
Extract image : One Click and App will Extract Image Frame by Frame from video.
Cut video : User Can Cut video according to need and Remove unwanted Part.
Remove audio : Noisy Background audio or unwanted voice chat just remove
in click.
Compress Video : Need More Storage Space or upload with low size Just
Compress Video.
Slow motion : Slow Down the Video and Enjoy Sharing on Social Media.
Trim Lapes : Fasten Your Video and Make some Fun Moments or Make Time lapse.
Convert GIF : Wanna Make Some Fun Or Enjoy any Moment Just Convert That
Part in GIF.
Rotate Video : Don't Worry About Video Shoot in Portrait orLandscape
just Rotate to fix.
What You Get
Full Android Source Code
Documention guide
Features
Video editor is the easiest way to create, edit and share great music videos with your friends and family, turn everyday moments into works of art
Instructions
- Read " Guide " in the folder 
Reviews
9 months ago

Rating:

This project not work on Google Play because need support for 64 Bits and the porject only work with 32 bits. NOT BUY. The seller say that this problem is solver, but I recently buy this project and problem not is solved.